The best coffee in the world in the HoReCa distribution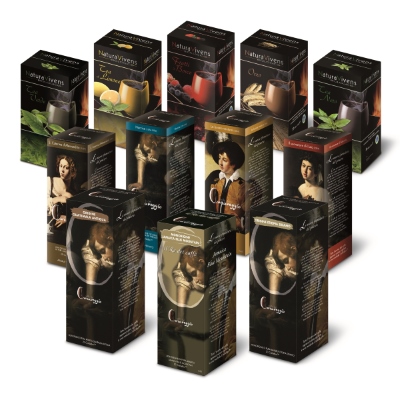 In the distribution of products for the Ho.Re.Ca sector - hotels, restaurants, catering - we often tend to prefer standard brands, chosen only on convenience or habit.
A product like Caffè del Caravaggio was born specifically to overturn this mentality that gives less value to the coffee menu, an element which, if properly exploited, would instead help to increase dramatically the success and popularity of a restaurant. To take full advantage of the best coffee in the world does not require energy-greedy machines, enormous and difficult to clean, nor to distort your type of business: Caffè del Caravaggio can revolutionize your restaurant by providing modern coffee machines, compact and modular. We allow clients to choose amongst different blends and single origin all 100% Arabica. Our unique coffee menu will turn a routine moment at the end of the meal into an exciting experience, which can complete a great food experience provided throughout lunch or dinner.
Exactly as it happened for ice cream, pizza and even fast food, the quality and uniqueness of a product can decree its survival. Being able to offer a superior coffee, always perfect, creamy and incredibly tasty at breakfast or at the end of a great meal can become the secret weapon to promote, revitalize and enhance your business, cup after cup!