The ritual of coffee, the most loved drink by the Italians: we (could) do it better!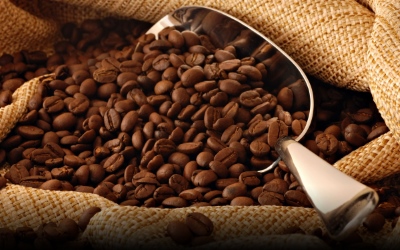 Coffee for us (Italians) is a real obsession and touches many social and commercial aspects of this beautiful country. It moves a huge business, it employs thousands of people, is the basis of daily rituals shared by generations of consumers and is an immortal cornerstone of our food industry.
Espresso and Moka are two brands linked to the coffee image around the world, and their invention is exquisitely Italian: we feel we are the king of coffee for how we do it, how we drink it, how we live it. However, our daily coffee experience differs consistently from the standard of pleasure and excellence that we could enjoy as restaurateurs and consumers. Mistakenly, we think that is enough a machine and someone's magic touch to taste the best coffee in the world, along with a bit of luck and chance. We are used to sweeten our coffee beyond any limit and often it is served with "corrective" patisseries of all kinds which lead us to think that we are in a special restaurant particularly attentive to customers. We are masters in knowing how to choose a suitable wine for every occasion, but we completely inexperienced when it comes to coffee. This is a real shame since also coffee has so many varieties and tastes.

Caffè del Caravaggio, a project of Tenacta group, is born with the aim to question the current coffee quality and to change the very experience of coffee consumption, simply reaching a new level of excellence. We did not like the limitations of traditional coffee machines, that is why we have designed a new, innovative machine, simple to use and that is able to guarantee the maximum extraction quality in every single cup of coffee. We did not want to conform ourselves to the misleading advertising of many trendy brands and we have selected only certified blends and single origin varieties of 100% pure Arabica coffee. To distribute our coffee we chose to avoid any type of plastic or aluminum capsule and to only use compostable pods 100% ecological, perfect to preserve and protect the aroma of each variety while protecting the environment. And finally, the most important thing: we thought that this revolution should be fully accessible to all, making the Caffè del Caravaggio's the point of strength of any restaurant or office, eager to offer the best coffee to their customers and employees. Our mission has remained the same since day one: to make the coffee menu an indispensable habit in Italy and in the world and to transform every cup of coffee into an unforgettable experience for anyone. As a real king would do.