No plastic or alluminium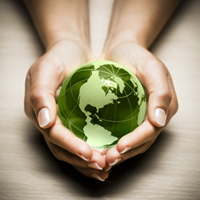 Our coffee is contained in a biodegradable packaging.
The quality of a superior coffee also depends from the values ​​of the company that produces it.
Caffè del Caravaggio gives top priority to consumer health and the environment, which is why we chose to pack our coffee in an environmental friendly and biodegradable coffee pod. Our coffee is enclosed in a special filter paper and not plastic or aluminum.
Furthermore, the case we use to seal the pod is made of polylaminate material to better preserve the flavor and aroma and to be easily disposed of.