The importance of water to make a good espresso: which one to use?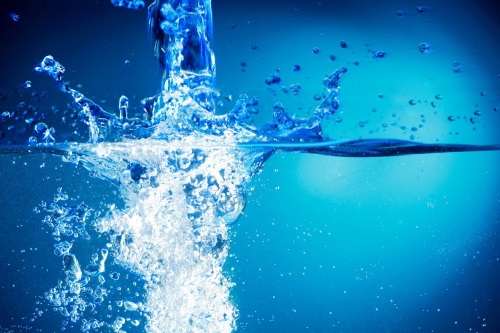 Water is a basic ingredient for coffee, since it is the most present element in the beverage and it allows its extraction from the powder.
We have mentioned several times the correct extraction parameters - 9 bar pressure and 90° temperature - which are the basis for a perfect "cream-proof" espresso. However, those who demand an impeccable coffee cannot neglect the characteristics of the water used by the coffee machine. Most restaurateurs and consumers choose, for convenience and easiness, to use water from the pipe which by law must be odourless, colourless and sterile (although in some areas of Italy and the world, unfortunately, it's not). This choice is not wrong, but coffee quality is greatly affected by the quality of water used and therefore the same coffee, extracted with the same machine, can have different tastes depending on that quality. Often pipe water is rich in chlorine, necessary to keep it free of microorganisms, and has a fixed or pH residue which is not ideally suited for a perfect coffee.
Without using special filters or purifiers, bottled water (preferably glass or biodegradable) allows an immediate verification of its characteristics, as they are imprinted on each label and periodically analysed by scrupulous tests. According to the Specialty Coffee Association of America (SCAA), the ideal water for coffee preparation should be odourless, tasteless, totally chlorine-free and must have a dry residue between 75 and 250 mg per litre (150 mg / l best value), a pH ranging between 6.5 and 7.5 (7 best value), a calcium percentage between 17 and 85 mg per litre (68 mg / L best value) and a sodium content of about 10 mg per litre. Obviously, if using mineral water can deliver a fantastic, creamy and aromatic espresso, over time it can also create an extra accumulation of limestone in the machine, which requires periodic and effective maintenance.

In addition to distributing precious blends and single origins all 100% Pure Arabica, Caffè del Caravaggio has patented an advanced coffee machine that can, among other things, maintain itself efficiently and clean over time. Contact us for information about our outstanding quality espresso coffee!