Coffee, an extraordinary and inimitable drink that deserves our full attention and knowledge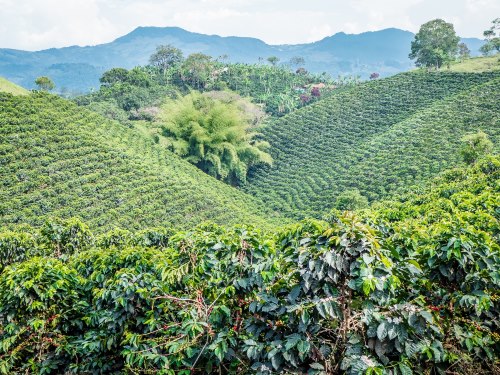 According to some researches, about 1.6 billion cups of coffee are drunk every day all over the world: it is the most consumed drink after water!
Nature has given coffee an astonishing complexity, as it contains at least a thousand chemical compounds that continue to engage and fascinate scientists because of their healthy properties for the body: it has now been confirmed as anticancer, antidepressant and even good for the heart! In the '700, coffee became an increasingly sought after and refined beverage, at least until the entry into the global market of large industries that favoured mass consumption at the expense of quality and aromatic characteristics. Due to the major economic crisis that has invested much of the West over the last few years, consumers are learning to distinguish amongst the most deserving products and poor quality or counterfeit ones. In the coffee field, unfortunately, so many middle-low quality blends are still advertised as "pure Arabica with exclusive taste", although they are almost all the same and barely enough enable the consumers to prepare a coffee that with the real espresso has nothing to do do.
Caffè del Caravaggio is a fully Italian reality born to bring and deliver excellence, technology and environmental sustainability to the reach of anyone who loves the real espresso. Our coffees are all certified 100% pure Arabica and include the most prestigious single origins in the world. After a state of the art roasting process, the product is sealed in biodegradable pods to preserve flavour and aroma until opening, avoiding any contamination. To ensure a perfect extraction and to deliver a "cream-proof" product, we have patented a simple, fast and ultra-compact machine that does not fear comparison even with the most elaborate professional bar machines. If you want to know in detail all the features that make Caffè del Caravaggio the best choice for consumers, restaurateurs and lovers of the real espresso, contact us now!